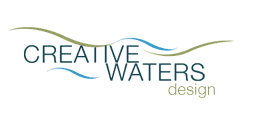 drag preview slider | click images for larger view
WEB DESIGN
Web Design services offered by Creative Waters Design begin with a thorough understanding of your business, objectives, and needs. My goal is to help you better reach your target audience. Together, using a thorough design and review process, we will effectively determine the techniques and technologies that best support your objectives. This may include:
• Interactive elements and navigation
• Content development
• Image development and optimization
• Animations or video integration
• Search engine optimization
• Database-driven content management

My goal is to provide you with attractive functional design that effectively communicates your strengths, built on a solid technology foundation that will allow you to maintain, update, and expand your site as needed.