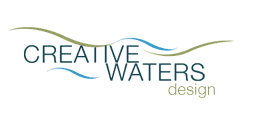 drag preview slider | click images for larger view
PHOTOGRAPHY SERVICES & STOCK PHOTOGRAPHY
I have been taking photographs for more than 25 years. Always a hobby, my photography evolved when I began my career as a designer. Often not able to find just the right image, or needing to help a client with their library of specific images, I began taking photographs for use in advertising, website designs, product photography, and to build my own library of custom stock photos.
Photography is not a core service, but when needed I am available to take custom photos for your project, store, or ad campaign. This allows you to get specific imagery on a tight budget and schedule. You can see samples of client sponsored photography above.
I also sell images from my library (coming soon). These digital downloads can be used for websites, cards, calendars, print campaigns, or other non-exclusive use.
My passion for outdoor and landscape photography is also being pursued by what I call the National Parks Project. I plan to photograph all the National Parks in the United States, along with many of the National Monuments, and make that imagery available for sale and download, as well as an eventual book or book series. Stay tuned....